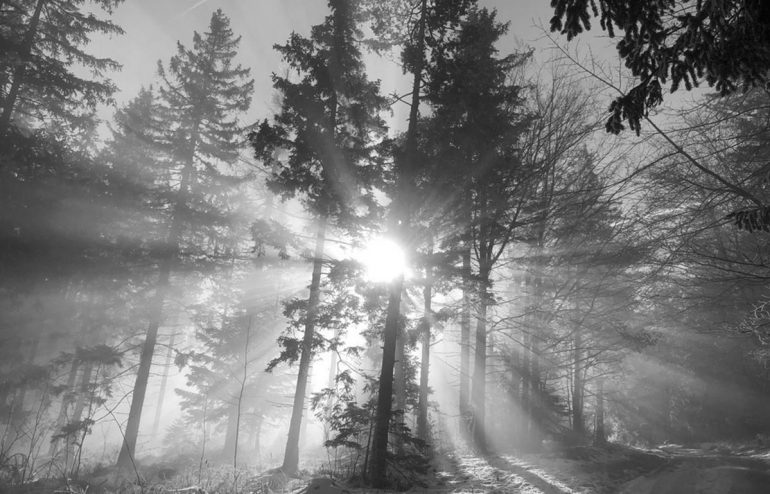 ---
Temptation
Temptation. What a word. Temptation. No, not prohibition, not kick from self-harm. Or is it? Has the edge of the plate we look over become so narrow, the plate on which we eat life so small?
Reflecting on it is addictive. Danger of longing. Because today I mean nothing else when I write about temptation than the invitation to go beyond previous experiences. Drug-free, of course. Well then, let's "try" it:
What holds, what gives structure in an old world that is more and more dissolving? What are old experiences that we should keep and new experiences that we should gather?
My inspiration for today's blog was a classically presented offer of future orientation. It offers strict presumptions about digitization, remote work, management work and operational future scenarios. With all due respect: bullshit.
Do I have your attention?
Bullshit? It depends on the perspective!? If the author (s) speak for themselves and take responsibility, the prediction may be correct. If – as it is the case – we are asked collectively to convert the prediction into reality, this statement with a claim to truth is inappropriate. Because: Every individual is asked to follow their own plans, intentions, wants and skills in order to create reality. To know the results of the collaboration today is impossible.
'Cause future is a mutual trial (and error)
My offer: Let us no longer pretend that we know, that we have the wisdom to see the future. And let us allow ourselves, our fears, our worries and our care and the knowledge that we want to steer our futures from different perspectives, expertise, the ability to react quickly and out of the longing for a beautiful and appropriate life for many. In their "Generative Change", Robert Dilts and Stephen Gilligen emphatically describe that creative shaping of the future depends on our attitude. Only stability in ourselves, openness, the welcome of other inputs enable us to find solutions where there was previously externally controlled determination.
Have you given up looking any further?
Have you withdrawn into your own truth, into the familiar, the known? Just withdrawn into clear predictions that arose from the extrapolation of the past? Or decide to focus on yourself, to trust and to look for solutions in cooperation with others.
By this the "attempt", the "temptation" takes on a different, beautiful meaning.
She leaves the outcome open, knows little about "either or" and often "as well as" and then "and then also" (note: based on Steve de Shazer`s und Insoo Kim Bergs "Brief Solution Synchronicity", BFTC Milwaukee/Wisconsin).
Own tasks, people, intentions, cooperation, all of this begins to change and opens up many possibilities. Try it. What was quietly announced before the disruptive year 2020 is reality today. Terms like "positive" and "negative" have changed their connotations. Also allow "trying": We define "trying" as a consistent search for solutions, developments, alternatives and then "both": this "trying" does not know failure, only one path of development.
What is that to us as managers?
A lot, I would like to think: if executives can convey a new definition of "temptation" or "attempt" to the entrusted employees, employees should not dismiss an unsatisfactory result with "unsuccessful attempt", which then entails waiting and withdrawal, but rather a continuous resumption, continuation and astonished, self-confident, creative, new "intermediate result" possible.
Is temptation addicting?
Maybe? Maybe not. It takes self-reflection and it takes effort. It takes courage to try unfamiliar territory, to discover yourself and creative solutions.
Is there a means for this? Let's try with attitude.
Give yourself and your employees a framework in which solutions are possible (Dilts and Gilligan speak of the interplay between the body and the unconscious and the conscious in a constant dialogue.)
Give yourself and the employee a common intention (what do we want to achieve together?)
Develop a "generative", trying mindset together (move yourself and the people you trust from being evaluated by third parties to an appreciative relationship.)
Find an appropriate, shared, creative solution (many roads lead to Rome: there is not just one solution, stay open.)
Convert obstacles into fine resources (change takes place where challenges and uncharted territory await.)
Drive the transformation forward steadily.
Tired of trying? Well. Then get down to work: do it!
Write to us: what should there be more of in the future, and of what less? Thank you for your feedback today,
Your Barbara and Michel
Proof:
Robert B Dilts, Stephen Gilligan: more information at www.stephengilligan.com
Insa Sparrer, Matthias Varga from Kibed at https://www.syst.info